Together, we are rebooting public space, activating citizens and thinking about our (future) coexistence in a fun and relaxed way.
In our Europify "Summer Thinking Tour" through the Vorarlberg public space ("Philosophieren im Dorf, im Quartier und am Strand") we give impulses in different, low-threshold 'open air' forms for thinking together, reflecting and exchanging ideas with each other.
All are welcome and all can easily join!
Here are the dates:
19. July: Bludenz
20. July: Bregenz
21. July: Feldkirch
22. July: Liebachtal/ Lochau (Bodensee-Strand)
23. July: Höchst
Details on time, place, topics and registration will follow!
See also: www.okay-line.at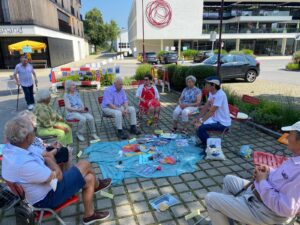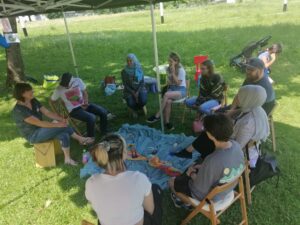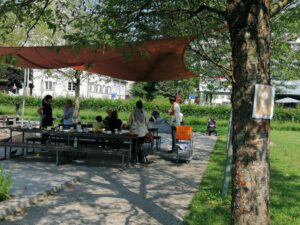 2.
Lehrer*innen-Weiterbildung 21/22: Lehrgang "Zusammenleben lernen" in Kooperation mit der Vorarlberger Projektstelle für Bildung & Integration "okay. zusammen leben".
In diesem modulartig aufgebauten Lehrgang für Vorarlberger Lehrer*innen und Pädagog*innen erlernen diese die Methode der Philosophischen Gesprächsführung. In den 4 zweitägigen Modulen werden die Teilnehmer*innen dazu befähigt das Erlernte unmittelbar in ihrem Arbeitsalltag, welcher von hoher gesellschaftlicher Verschiedenheit geprägt ist, sicher und kompetent anzuwenden.
Nach Covid19-bedingter mehrmaliger Verschiebung wurden folgende Termine nun in Dornbirn fixiert:
– Modul 1: (24. + 25. September 2021)
– Modul 2: (5. + 6. November 2021)
– Modul 3: (3. + 4. Dezember 2021)
– Modul 4: (25. + 26. Feber 2022)
Weitere Details folgen.
Siehe auch: www.okay-line.at